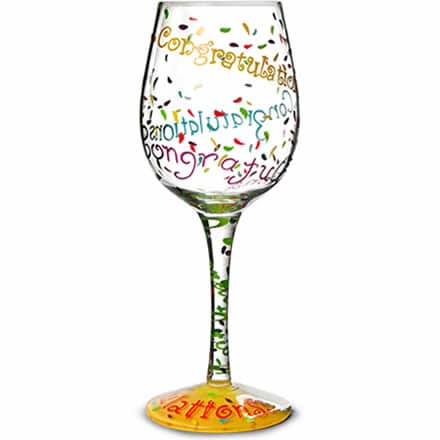 Details
A celebration wine glass gift from Lolita, the Lolita Congratulations Wine Glass is a large wine glass hand decorated in bright colours with the word "Congratulations" repeated round the bowl, down the stem are round the foot, surrounded by confetti. Presented in a gift box the Congratulations Wine Glass makes a fun gift for a wine lover.
Lolita Congratulations Wine Glass 15.5oz / 440ml (Single) Details:
Volume: 440ml
Height: 225mm
Diameter: 80mm
Collection: Lolita Wine Glasses, Congratulations, GLS11/5595B.
Hand wash only.
Gift boxed.