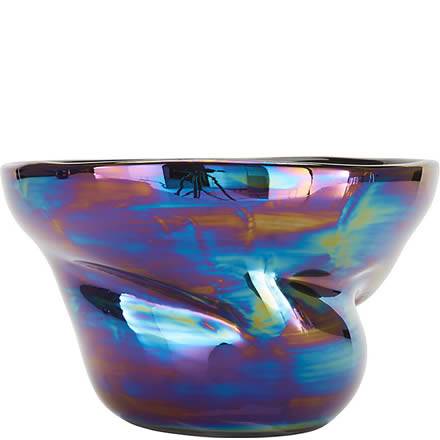 Details
An exceptionally beautiful glass bowl from the Tom Dixon Warp collection, the Warp Bowl Large is made from coloured glass with an iridescent finish on the outside. Inspired by the reflective effect of petrol on water the Warp bowl is multicoloured, with splashes of purple, green, orange and blue. Warped when still molten, the bowl has a twist in the body adding to the beauty of the lustrous finish and making each bowl unique.
Tom Dixon Warp Bowl Large (Single) Details:
Height: 160mm
Width: 280mm
Collection: Tom Dixon, Home Accessories, Vases & Bowls, Warp, Bowl Large, WRPB02.
Hand wash only.