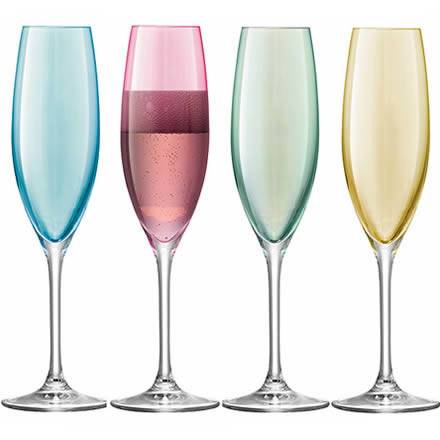 Details
The LSA POLKA Champagne Flutes, four, tall and elegant champagne flutes with coloured bowls and clear glass stems, each of the four glasses is in a different shimmering shade of pearl; blue, pink, green and yellow.
LSA POLKA Champagne Flutes 7.9oz / 225ml (Pack of 4) Details:
Volume: 225ml
Height: 240mm
Diameter: 60mm
Collection: LSA POLKA, Champagne Flute x 4, PZ04, G978-08-294.
Gift boxed.