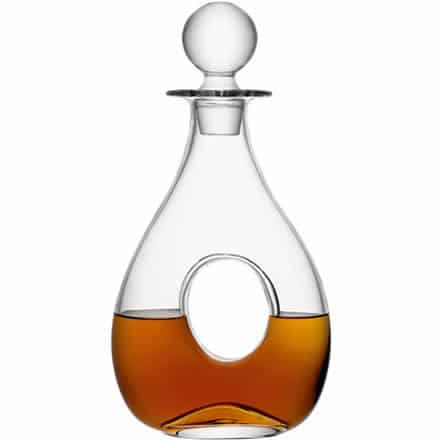 Details
The LSA ONO Decanter is beautifully handmade from clear glass by glass artisans; the body of the LSA ONO Decanter has a hole in the centre, which features on all LSA ONO glass, creating a torus shape, the bottom is flat to create the base and the top is elongated to create the neck. An organic shaped glass decanter with stopper, with a hole through the middle, perfect for wine or spirits.
LSA ONO Decanter 30.9oz / 880ml (Single) Details:
Volume: 880ml
Height: 236mm
Width: 140mm
Collection: LSA ONO, Decanter 0.88L, OO02, G136-31-301.
Hand wash only.
Gift boxed.