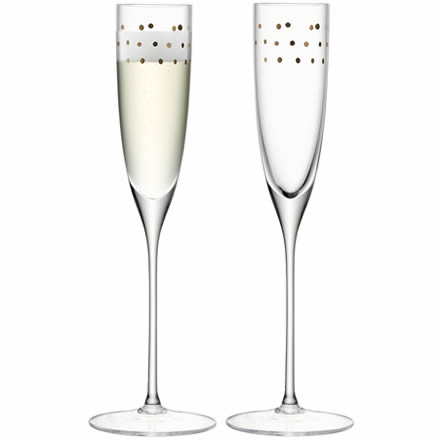 Details
A pair of, clear glass, champagne flutes, decorated with gold dots, from the LSA Garbo collection. The LSA Garbo Champagne Flutes, Dots, are handmade and hand painted with three rows of blush gold dots on the bowl, close to the rim, adding a subtle metallic charm to these tall and elegant champagne glasses.
LSA Garbo Champagne Flutes Dots 5.25oz / 150ml (Set of 2) Details:
Volume: 150ml
Collection: LSA Garbo, Champagne Flute x 2, GB02, G1058-06-380.
Hand wash only.
Gift boxed.