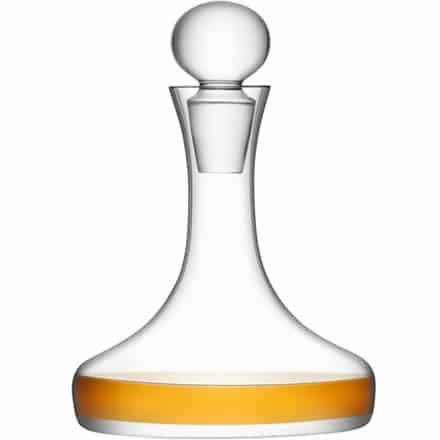 Details
The LSA BAR Ships Decanter, 500ml, is a smaller version of the classic ships decanter design. The flat base subtly curves up to create the body of the decanter, which in turn sweeps up to form the extra long neck, before flaring out at the rim. Finished with a spherical stopper the LSA BAR Ships Decanter is both elegant and contemporary, ideal for serving designed for specialist spirits or individual servings.
LSA BAR Ships Decanter 17.6oz / 500ml (Single) Details:
Volume: 500ml / 0.5ltr
Height: 220mm
Diameter: 145mm
Collection: LSA BAR, Ships Decanter, BR38, G1224-18-991.
Hand wash only.
Gift boxed.