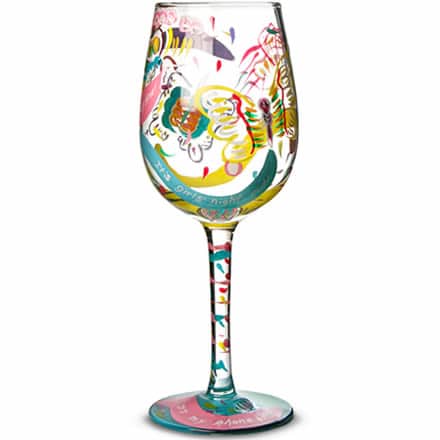 Details
The Social Butterfly Wine Glass by Lolita is presented in a gift box, making it the perfect wine glass gift for the life and soul of the party. Lolita's Social Butterfly Wine Glass is a hand painted and brightly coloured, large, wine glass, decorated with swirls and butterflies, in all sizes and colours, on the bowl and the foot and on the underside of the glass is a "Social Butterfly " wine cocktail recipe.
Lolita Social Butterfly Wine Glass 15.5oz / 440ml (Single) Details:
Volume: 440ml
Height: 225mm
Diameter: 80mm
Collection: Lolita Wine Glasses "Social Butterfly" GLS11/5590S.
Hand wash only.
Gift boxed.