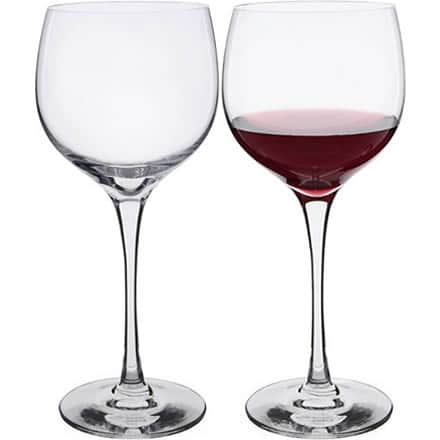 Details
A pair of red wine glasses handmade from fine crystal glass, part of the Chateauneuf collection by Frank Thrower from Dartington Crystal. Larger than other Dartington Crystal red wine glasses, the Chateauneuf goblets are designed to give the wine extra space to aerate, releasing the complex flavours and bouquets.
Dartington Crystal Chateauneuf Red Wine Goblets 13.4oz / 380ml (Set of 2) Details:
Volume: 380ml
Height: 215mm
Diameter: 80mm
Collection: Dartington Crystal Chateauneuf, Red Wine Goblets, ST1006/7/P.
Designer: Frank Thrower.
Gift boxed.