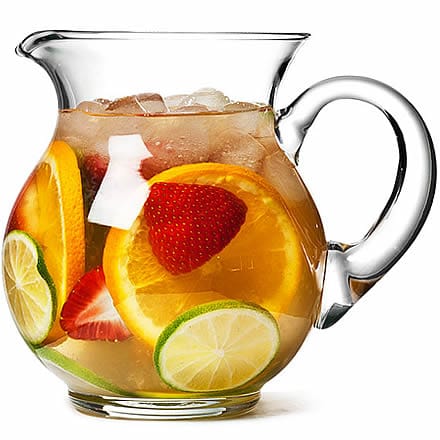 Details
The Artis Acapulco Jug is a fun glass pitcher made from clear glass with a curved handle, the round body and flared lip give the Acapulco jug a relaxed look making it perfect for picnics and parties, the shape also means that most of the fruit and ice, added to punch or lemonade, will stay in the body of the jug.
Artis Acapulco Jug 52.8oz / 1.5ltr (Single) Details:
Volume: 1500ml / 1.5 litres
Height: 163mm
Diameter: 118mm
Collection: Artis Jugs, Acapulco Jug, 16-14-185.
Reference Code: Crisa 3865.
Dishwasher safe.