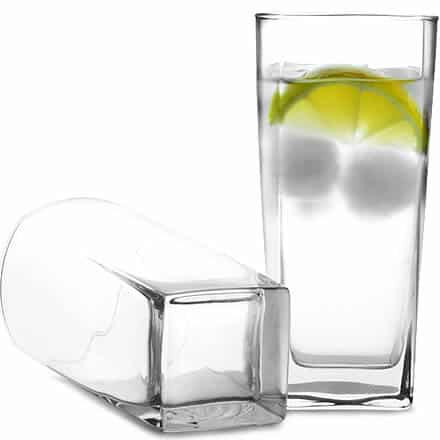 Details
Hiball tumblers with a distinctive geometric shape, the Arcoroc Sterling Hiball Tumblers have heavy square bases, the corners of the base continue vertically up the side of the glass creating "creases" in the main body of the glass and giving the rim a squared off circle appearance.
Arcoroc Sterling Hiball Tumblers 11.5oz / 330ml (Pack of 3) Details:
Volume: 330ml
Height: 140mm
Depth / Width: 65mm / 65mm
Collection: Arcoroc Sterling, GOBELET FH 33 STERLING / Tumbler, 08106.
Dishwasher safe.
Annealed glass.